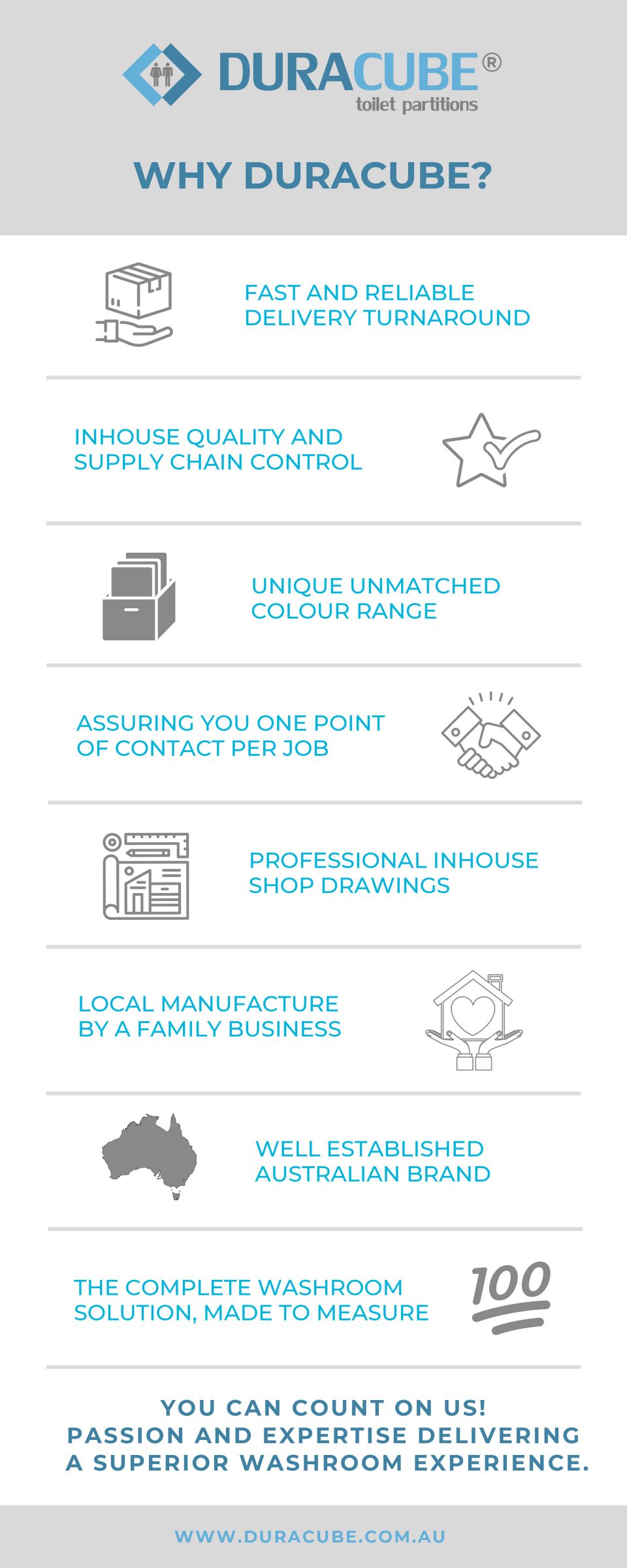 The bathrooms – we know they're one of the biggest pain points in the construction industry. We're here to fix that! Let our team of experts create for you a painless experience getting those bathrooms sorted on your latest project.
Duracube is a family business; owned, operated and manufacturing here in Australia. We're a well established brand, trusted by thousands of architects, designers and builders who absolutely need a seamless, pain-free journey to create a stunning washroom space. We offer you the complete washroom solution, from toilet partitions and privacy panels to bench seating and lockers – all made to measure and manufactured in-house in Sydney.
We understand our client's frustrations and support them by assuring one point of contact per project, a unique unmatched colour range, and a fast and reliable delivery turnaround. What's more, because we're sticklers for detail, we provide professional in-house shop drawings for every project, just to make sure everything is perfect, and exactly what you're after. Our in-house quality and supply chain control means we're not restricted by and reliant on third parties supplying us product for your bathroom – we can always deliver on our promises.
We stand by our mission; Passion and expertise delivering a superior washroom experience.