Who are we?
We're a tight-knit team from a family business that cares. The team behind Duracube has been providing the construction industry with washroom products and services since the 1980's. The Duracube division was started in 2012 when the owners saw a need in the market for a superior toilet cubicle range which can be utilised in a range of facilities such as council owned buildings, education spaces, corporate offices, leisure centres, hospitality and public spaces. We work with architects, designers and builders to custom design their washrooms.
Contact us today to discuss your toilet and shower cubicle requirements!
What do we do?
Everyone deserves a better washroom experience – we know this. That incorporates everyone from the design stage of a washroom right through to installation and the user experience. That's what we're here to create. Passion and expertise delivering a superior washroom experience.
We also know the washroom is one of the biggest pain points of the construction industry and it's often the most criticised aspect of any project. Understanding these frustrations has helped us develop the perfect solution to provide you with the fastest and most satisfying results.
We pride ourselves in providing our clients durable, robust and practical 13mm compact laminate toilet and shower partition systems, backed with a 10 year limited warranty. To complete the package and to make our clients lives easier, we also supply a full range of custom made bathroom/wet area products including Bench Seating, Lockers, Privacy Panels and Vanities that can be combined with our partition systems to transform your wet area.
Our core purpose is to provide our clients with high quality toilet partitions and wet area solutions for airports, change rooms, end of journey facilities, commercial washrooms, public and private schools, aquatic centres, locker rooms, fitness centres and any other facility that needs to provide their users with a superior washroom experience.
You can count on Duracube! Passion and expertise delivering a superior washroom experience.
Where are we located?
Our Durasafe® 13mm compact laminate is stocked and machined in our factory in Sydney, custom made to you specific needs and is shipped Australia wide ready for installation. We support our clients with access to 60+ colours in matt, gloss and woodgrain finish options, complementing any amenity and washroom designs.
We foster and rely on repeat business and are proud of our growing customer base covering all areas in Victoria, New South Wales, Australian Capital Territory, Tasmania and Queensland. We're backed with a team of installers in Sydney Metro, Regional NSW, Canberra, Melbourne, Brisbane (licence no. 15241086) and Adelaide (licence no. BLD 307712).
We have an ever-expanding network of distributors providing installation around Adelaide, Mt Gambier, Shepperton, Bendigo, Albury, Wagga, Dubbo, Newcastle, Port Macquarie, Coffs Harbour, Ballina and Gold Coast.
Call us today and find out how your next project can be another success!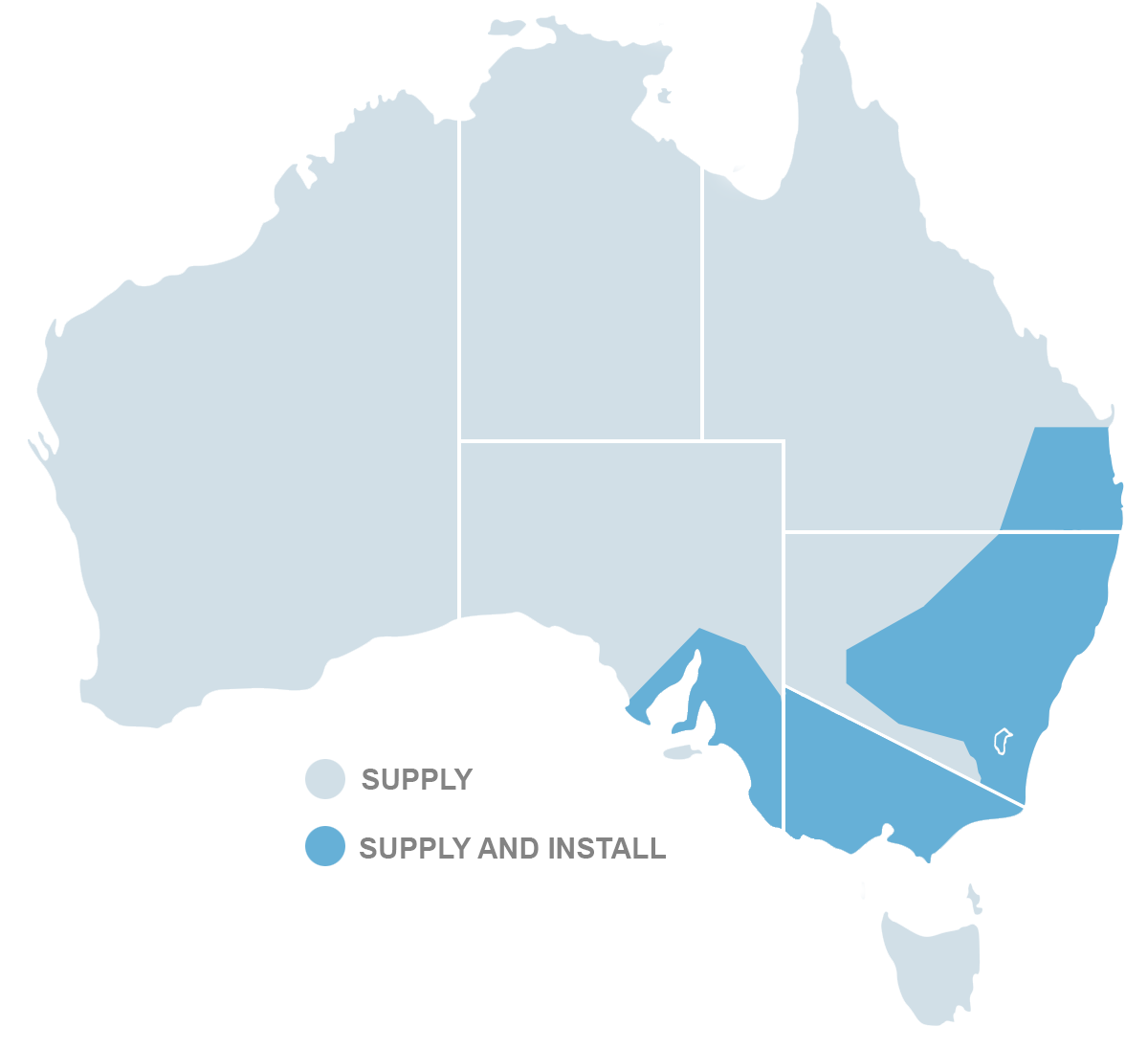 Ben Simpson

General Manager

Ron Simpson

NSW Sales Manager

Laura Kennard

Western Sydney & NSW Sales Consultant

Harry Simpson

VIC, SA & QLD Sales Manager

Brent Moore

VIC, SA & QLD Sales Consultant

Matilda Bulloch

Sales & Marketing Support

Ingrid Hobson

Administration & Sales Support

Mark Simpson

NSW Site Measures

Kasun Jayasinghe

Accounts Team

Rajubhai Vaghela

Pre-Production Manager

Herbert Gatchalian

Pre-Production Team

Athol Simpson

Production Manager

Terence Meredith

Installation Manager

Rick Kennard

Installation Customer Service

Shane Pedersen

Board Production Manager

Steve Anderson

CNC & Assembly Manager

Martin Kalanuep

CNC Machinist