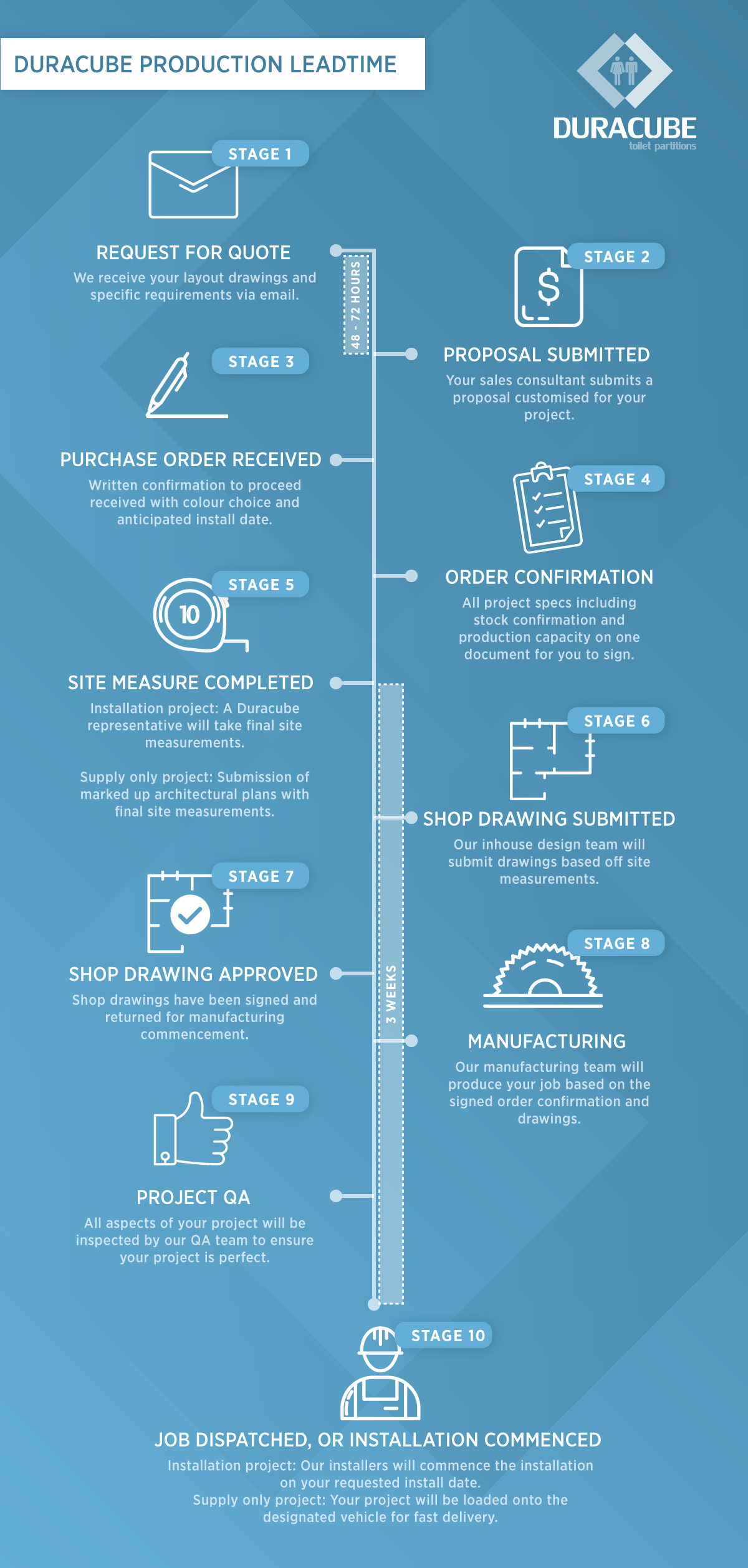 We know it's one of the biggest pain points of the construction industry – the bathroom! The bathroom is often the most criticised aspect of any project. Understanding these frustrations has helped us develop the perfect solution to provide you with the fastest and most satisfying results.
Three weeks is pretty quick for delivering a custom solution for each project! Being a tight-knit team from a family business that cares, we pride ourselves in delivering our solution to you fast. Check out the schedule we follow above, so we can guarantee you a seamless experience for every project.
P.S. We don't only turn around custom toilet partition solutions in just a couple of short weeks. Introducing Duraloc® – check it out here!