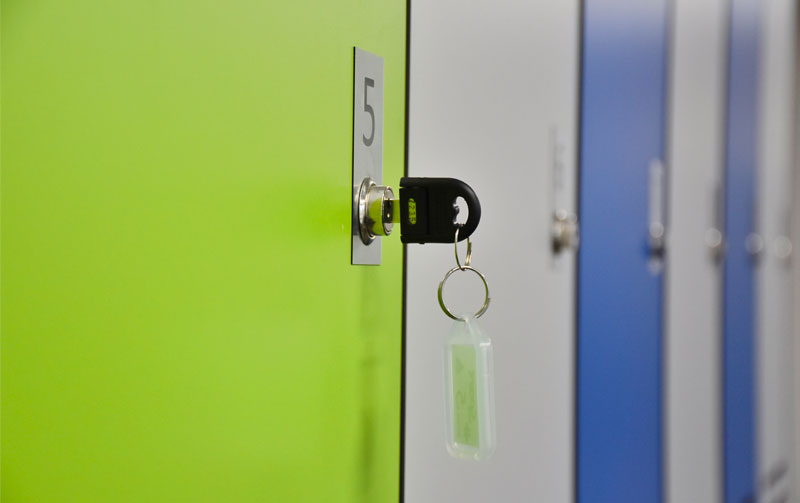 We understand how frustrating and time consuming it is coordinating multiple trades on site. We also know the washroom is often the most criticised aspect of any project.
Introducing Duraloc®. 
Born to streamline the workload and meet the needs of our clients, Duraloc® is our newest product release to complete Duracube®'s offering, ensuring we are your complete wet area joinery supplier. Specialising in low maintenance toilet and shower partitioning systems, vanity benches and bench seating, we now also offer dry and wet area lockers, backed with the same passion and expertise.
So, what will this give you?
For everyone, time is precious, and communication is essential. Relying on Duracube® to supply your toilet partitioning, vanities, bench seating and lockers as a package, will guarantee you one point of contact for the wet area joinery of your project – peace of mind. You will also only have to coordinate one trade on site, not multiple trades – hassle free. For installation, halve your costs for installers travel time by Duracube®'s installers completing your project on time, and to perfection – convenient!
Duracube®'s lockers are made in-house with the same robust construction as our toilet partitioning systems, using 13mm compact laminate for doors and panels. This guarantees you a 10 year limited warranty, and boasts 60+ colour options to match your partitioning system. Using compact laminate eliminates the need to use ABS edge strip – over time, ABS edge strip peels off, but with compact laminate we polish the black core once cut, so we don't need to use any edge stripping. Our guarantee to you that your lockers will last a lifetime!
Air ventilation slots can easily be added to your lockers, without weakening the door structure. Lockers can be stand-alone units or they can be packaged with our change room bench seating for practicality and to offer your change room users a superior washroom experience. They can be used anywhere, anytime; school lockers, end of trip lockers, change room lockers and office lockers – versatile to the core.
We'd love to assist in making your next project another success, so send us your plans or contact us today for locker inspiration! Passion and expertise delivering a superior washroom experience.
Needing more info on our lockers? We've got it for you!
See here why you should choose Duracube® for your next project.