We've recently had clients come to us asking about peeling ABS edge strip, and how we get around this. We thought it best to answer this here, to help others as well.
ABS edge strip is used on particle board. Particle board is made up of wood fibers glued and pressed together. To give the board some water tolerance (we all know wood swells with water) and to clean up the messy edge, ABS edge strip is then glued to the edge of the board. Over time, edge strip can peel off the board, exposing the wood chip core, and compromising any moisture resistant qualities.
At Duracube we don't need to use ABS edge strip – thanks to Durasafe 13mm Antibacterial Compact Laminate.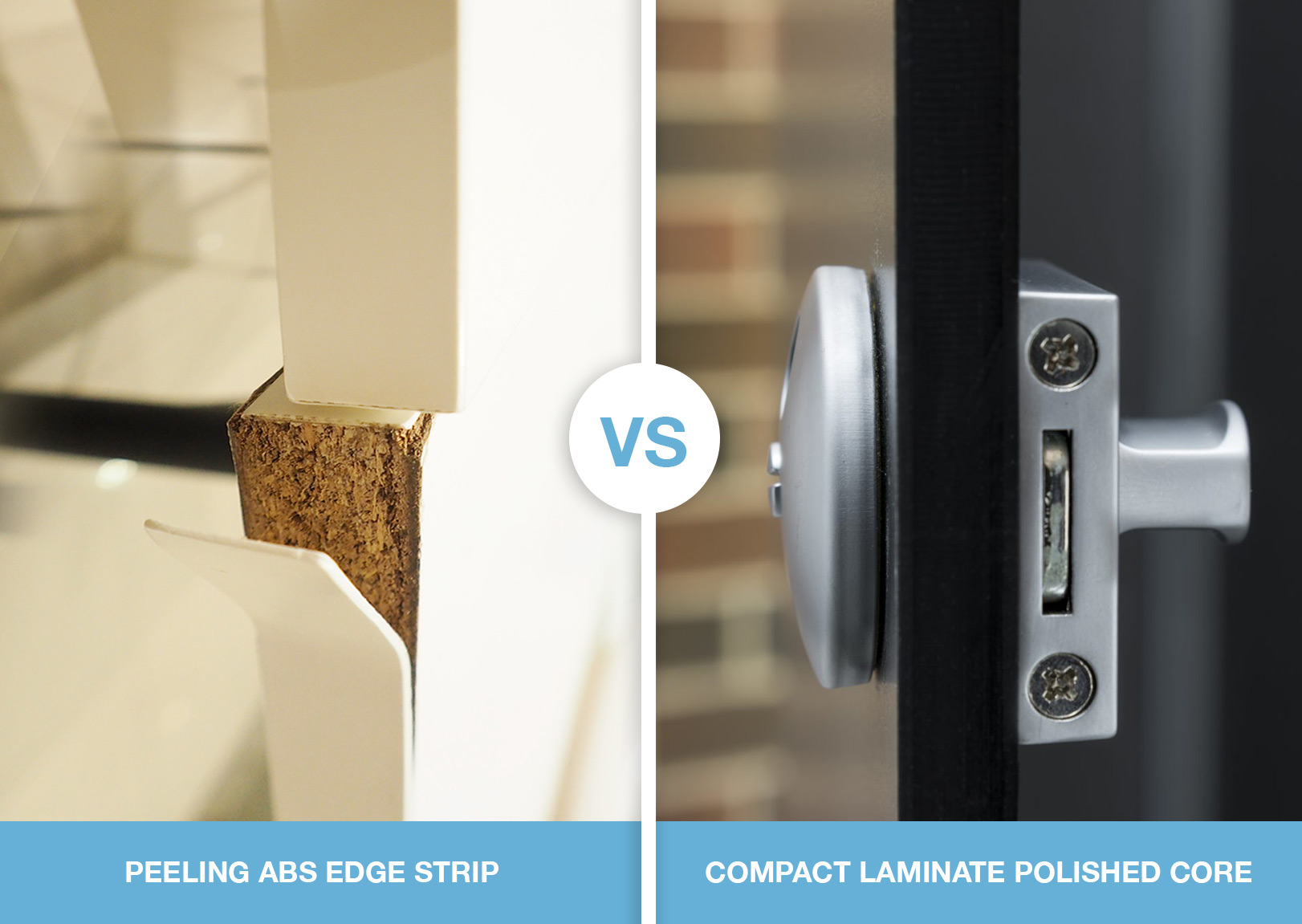 Compact laminate is made of an indestructible core. It is created by dipping layers of black Kraft paper in resin and drying them. These are then pressed at 180° and sealed between a top and bottom sheet of decor paper. Due to the chemical process of polymerisation, the layers are permanently melded, resulting in an incredibly strong and durable solid panel of laminate. (You can see why we only use compact laminate!)
Using compact laminate for all of our washroom solutions eliminates the need to use ABS edge strip – over time, ABS edge strip peels off, but with compact laminate we polish the black core once cut, so we don't need to use any edge stripping. Our guarantee to you that our compact laminate solutions will last a lifetime (backed with our 10 year warranty)!
Find out more of the advantages of compact laminate and the unlimited opportunities this completely waterproof board will bring you.
Contact us today to find out more, or to request samples of our Durasafe compact laminate.